Impromptu Sasquatch Brunch
On Friday, April 24, 2015 a group of "likeminded" people met up with a couple of highly respected individuals involved in the Sasquatch/Bigfoot phenomenon — John Green and Bob Gimlin.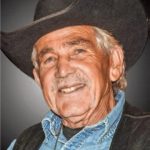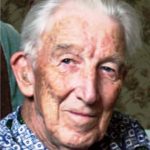 Both of these men are known world-wide for what they have done and seen. John Green (formerly from Harrison) now in his eighties and residing in Chilliwack, is known for his any books; also his meticulous research. His basement, when he lived in Harrison, used to be full of plaster castings that were poured in situ. These were footprints of a bipedal creature of gigantic proportions, which theoretically is notsupposed to exist. The prints are found in the most inaccessible locations—all throughout the western seaboard. Bob Gimlin is widely known for his "Bigfoot encounter" at Bluff Creek, California. On October 20th 1967, in the early afternoon, he and Roger Patterson rode on horseback around a bend in the creek and startled what is believed to have been a Bigfoot as it was crouched down at the side of the creek. Roger's horse reared up at either the sight or the smell of the creature, and fell backwards. Roger disengaged himself and grabbed his 16mm movie camera.
The creature calmly walked away and Roger followed it, taking about one minute of movie film before it disappeared into the forest. The creature left footprints in the creek bed that were 14 inches long and 5.5 inches wide at their widest point. The prints were impressed in the soil to a depth of about 1 inch, indicating considerable weight. It could be seen that the creature was female, and she is now commonly called "Patty."
This short film clip has been analyzed by professionals and subjected to many tests; however no one has proven that what is seen is not a natural creature. Bob, also in his eighties, has been friends with John Green for many years. Recently, Bob decided to visit his friend and mull over what had happened since his sighting so many years ago. The last time he saw John was at "The Sasquatch Summit —Tribute to John Green" held in Harrison back in April 2011. John, unfortunately, was not in the best of health when Bob arrived to see him, but rallied round at chance to confer with his old pal. The meeting went on until close to 11.00 p.m. The group of Sasquatch aficionados
had received prior word that Bob would be in town and asked him if it were possible to meet up for Bunch the next day. The answer was yes; even John Green requested to go. Where would they meet? Of course, the Sasquatch Inn at Harrison Mills — time 11:00 a.m. Our group descended on the establishment without prior notice, but the friendly staff and management quickly catered to our every need. The brunch was excellent—the food was done to everyone's personal taste, and the courteous staff made the meeting extra enjoyable. We must have spent over two hours swapping stories, but the time passed far too quickly. It was a great event—one that will be remembered for many years.
Impromptu Sasquatch Brunch
Mr. John Green Mr. Bob Emory Gimlin
Bob Gimlin at the Sasquatch Inn
By Barry G. Blount move.